HiB Fitness is one of the leading health and fitness clubs in Cork.
We possess a vast array of facilities to suit each individual's need. Our team is committed to ensuring high standards of customer service, and shaping you for a healthy, happy life.
Our friendly team of experts will help you set and reach your fitness goals. Be it injury recovery, motivation, weight loss, sports specific, destressing from a hectic life or improving your fitness we have the answer and the support systems you need.
---
Meet the Hi B Fitness Team!
Natalie Coughlan
Manager
---
Qualifications:
ITEC Gym Instructor
ITEC Sports Injury Therapy
Code of Ethics and Good Practice for Children's Sport
PFS Indoor Cycling Instructor
Swim Ireland Full Swim Teachers
RLSS National Pool Lifeguard
Occupational First Aid
Precision Nutrition Level 1 Coach
Specialties:
.
Experience:

Elaine Buckley
Assistant Manager
---
Qualifications:
NCEF gym instructor
Degree in Recreational Management
Code of Ethics and Good Practice for Children's Sport
Project Weightloss leader course (Corks Sports Partnership)
Tabata Instructor
Aqua fit Instructor
Swim Ireland Full Swim Teachers
Level 1 Coaching in athletics
Specialties:
Elaine specialises in running. She was a member of an athletic cub for numerous years and now continues on a casual basis.
Experience:
Elaine has been working at Hi-B Fitness since it opened in December 2002.
"Getting fit is all about mind over matter. I don't mind, so it doesn't matter."
Tarik Yilmaz
Instructor
---
Qualifications:
IWS Pool Lifeguard Qualification (Rescue 4)
Assistant Teachers Qualification
Code of Ethics
Specialties:
Tarik is hoping to specialize in one on one personal training and motivational fitness in the future. He is also a member of the Mallow Swans Swimming Club and aspires to be an Olympic swimmer in the future.
Experience:
I have won gold in numerous galas over the last ten years and swimming is truly my passion.
"I've failed over and over and over again in my life... That is why I succeed." - Michael Jordan
Lee Collins
Instructor
---
Qualifications:
Recreation and leisure management Bbus
Sports and exercise management Hbus
Precision nutrition qualification level 1
Swim ireland teacher and lifeguard/li>
Spinning instructor reps Ireland
Personal trainer reps Ireland
Specialties:
Lee specialises in nutritional coaching working from a range of clients from weightless goals to high level athletes. Lee also specialises in triathlete coaching from amateur to elite level.
Experience:
Working in HIB since sept 2019, Coach in CrossFit 82 and CrossFit Mallow since 2017.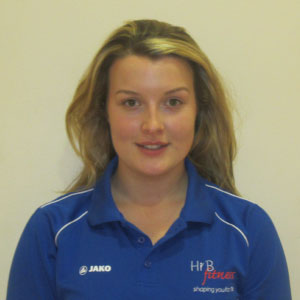 Rebecca Perrott
Instructor
---
Qualifications:
Completed NCEF Gym Instructor
Swim Ireland Full swim teachers
NCEF Personal Training and Strength and Conditioning
Pro Fi Aqua Aerobics Instructor
Pro Fi Spinning Instructor
RLSS UK National Pool Lifeguard Qualification (NPLQ)
RLSS UK Emergency First Aid at Work Qualification (EFAW)
RLSS UK Automated External Defibrillator (AED)
Code of Ethics and Good Practice for Children's Sport
"Take care of your body. It's the only place you have to live." – Jim ohn